CBD cosmetics
Full spectrum CBD products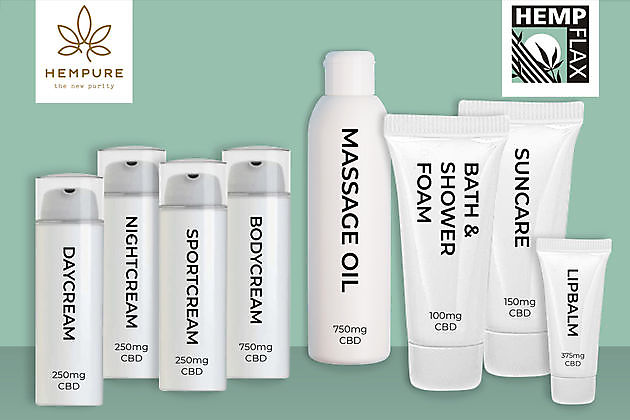 Also available in our assortment are cosmetics with our high quality full spectrum CBD as one of the ingredients. Products for the skin such as:
Daycreme
Nightcreme
Muscle balm
Sportgel
Bath & shower foam
Waterbased lubricant
Lipbalm
Bodycream
Suncare
Massage oil
Depending on the products they can be beneficial for all sorts of issues such as dryness, muscle strain and irriation.

Another category within cosmetics are the products for oral health, it regenerates oral hygiene, refreshes, cares and protects oral mucosa. Available in a chewing gum, spray, or even a lollipop. Also nice to know that all of our products are vegan, GMO free, free of animal testing and 100% natural.

All our formulations are made with the greatest care by our specialists with longyear experience in the natural health business.